Welcome
Increasingly, people are choosing to purchase their own monument in advance. Pre-planning is preparing for the future and lets you choose for yourself. Read more

INDIGENOUS MEMORIALS
SCHEDULE A VIRTUAL MEETING WITH ONE OF OUR MEMORIAL CONSULTANTS.
CALL US TO FIND OUT HOW 780-425-6311
Please note the following:
Business hours will remain the same
We are encouraging you to submit any questions or concerns to

[email protected]

If your health meets the government standards and you wish to come to our place of business please call us to set up an appointment.
Edmonton Granite Memorials Ltd. has earned the reputation of excellence for personalized custom designed memorials.
Our mission is to give each individual the dignity and respect they deserve through ethical and honest business practices. By selling and manufacturing our product at the same location, we guarantee the highest quality in every stage of our business.
We've Moved!
We're pleased to announce that as of February 14, 2015, we are now open for business in our new location at 13623 – 149 Street.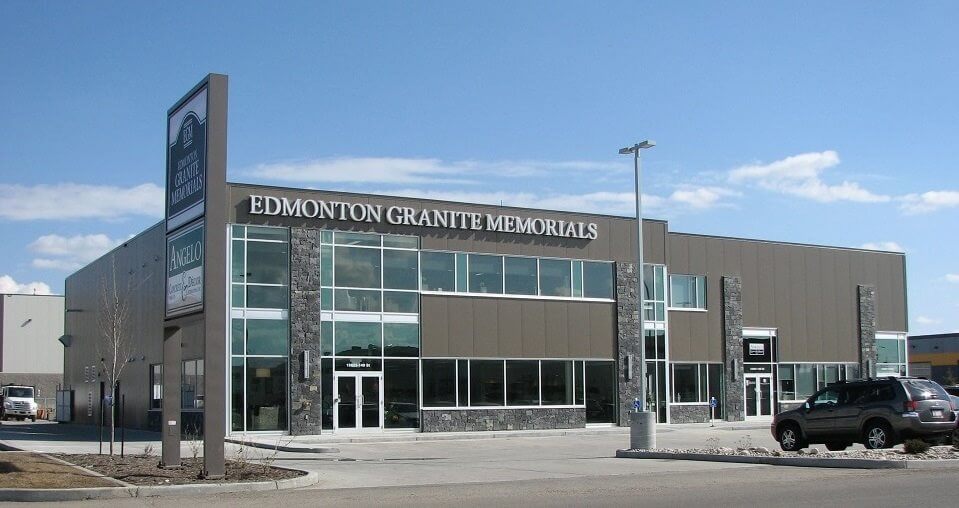 Question or Comment?